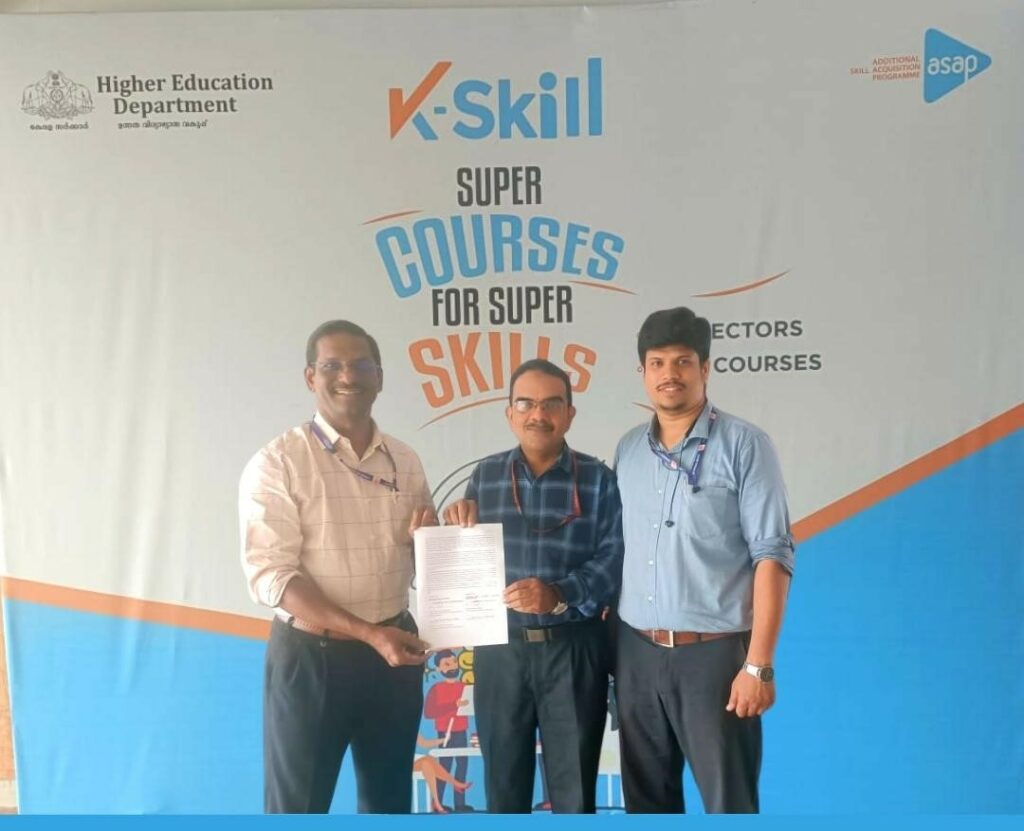 ASAP Kerala and IBM to offer workshops and internships through ASAP Cells
A Memorandum of Understanding (MoU) was executed between ASAP Kerala and IBM India Private Limited on October 14, 2022, to offer three-day workshops and six-week virtual internships through ASAP Cells. As part of the agreements, the workshops and internships will be facilitated through the ASAP cells of engineering, arts and science (BSc Electronics, Computer Science, and BCA), and polytechnic colleges for its students. The programmes will be offered for free.
The MoU was signed digitally by Mr Anwar Hussain, Head of Procurement, ASAP Kerala; and Mr Manoj Balachandran, Head, Corporate Social Responsibility, India/South Asia, IBM India Private Limited, in the presence of Mr Francis TV, Head-ASAP Cell Coordination, and representatives from both organisations. The signing was facilitated by Edunet Foundation. This programme has been initiated to strengthen ASAP cell activities in colleges and provide wider exposure and hands-on training to students.