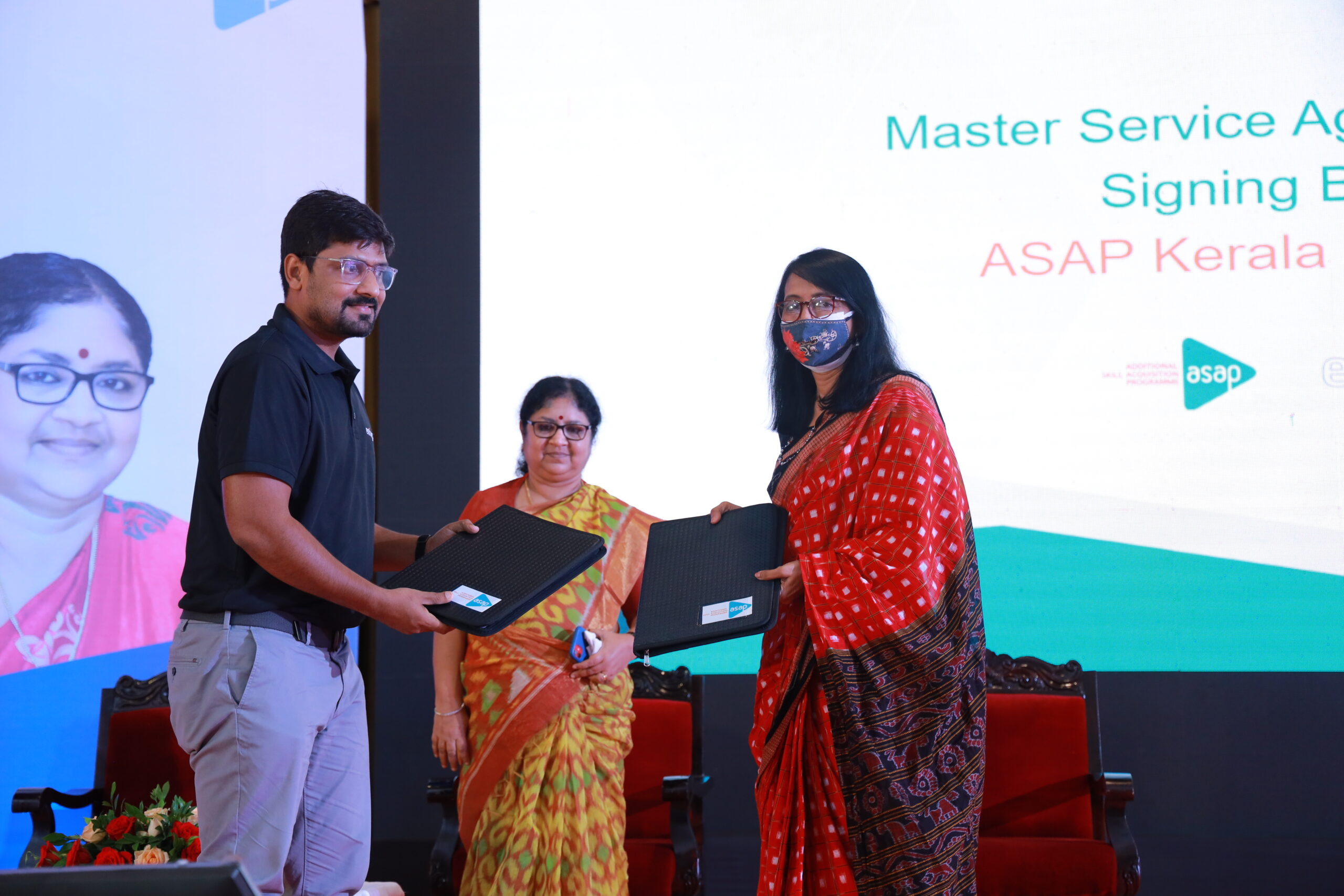 ASAP Kerala, Entigrity enter agreement to recruit 500 enrolled agents
Additional Skill Acquisition Programme (ASAP) Kerala executed a Master Service Agreement (MSA) with Entigrity Private Limited to recruit 500 Enrolled Agent (EA) Certified trainees over five years. The agreement was formalised between Dr Usha Titus, Chairperson and Managing Director, ASAP Kerala; and Mr Shalin Parik, Founder and CEO, Entigrity; in the presence of Dr R Bindu, Minister for Higher Education and Social Justice, Government of Kerala, during the launch of the 'Connect Campus to Career (CCC)' campaign on August 2, 2022.
As part of the agreement, students signing up for the Enrolled Agent course offered by ASAP Kerala will be provided placement assurance. This initiative is part of Recruitment 2.0 –  a first-of-its-kind 'recruit, train and deploy' model adopted in the state. Interested candidates will have to appear for an assessment undertaken by ASAP Kerala, and the qualifying candidates will be provided conditional offer letters, followed by extensive training in EA. On the successful completion of the training, Entigrity will offer employment after an evaluation.   
To enroll, please visit: https://asapkerala.gov.in/course/enrolled-agent/