Course Overview
An Enrolled Agent (EA) is a professional who is authorised to represent taxpayers before the IRS, the US federal agency that oversees the collection of taxes and enforcement of tax laws.
As an EA, you may undertake the following services:
1. Prepare tax returns,
2. Represent clients before the IRS
3. Have unlimited representation rights
4. Appeal in favour of clients before the IRS and advice clients on taxation aspects related to their business transactions
Candidates undergoing the course will be provided with Professional Development Program (PDP) based on request for enhancing your soft skills competencies
ASAP Kerala has collaborated with Entigrity Pvt Ltd to recruit 500 Enrolled Agent certified trainees on the successful completion of this Enrolled Agent course. Candidates who are qualifying for EA and below the age of 30 will have an opportunity to work with Entigrity Private Ltd.
ASAP Kerala is also collaborating with H&R Block for providing 400 seasonal hiring opportunities for select graduates who are pursuing the EA program. The selected candidates will get an opportunity for "Earn While They Learn" and will also get an experience letter from H&R block.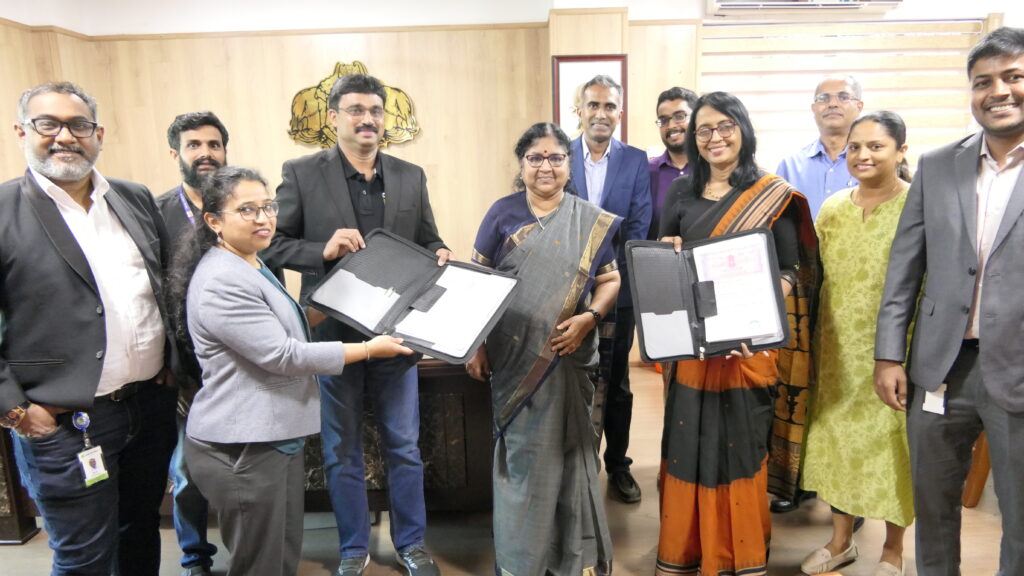 ENROLLED AGENT BRIDGE COURSE: We offer a mandatory bridge course for all the applicants who are looking to join the Enrolled Agent (EA) course. The EA bridge course is a 10-12 hours online course followed by a mock test. The applicants who qualify the bridge course shall be recommended to pursue the EA course. The bridge course and mock test will focus on the following topics – Basics of US taxation, accounting, critical thinking, numerical reasoning, and English language.
Rs 2000/- is the fees for the mandatory Bridge Course which is a non refundable amount.Those candidates who qualify the bridge course and become eligible to join the Enrolled Agent Course need to pay only the remaining fees after deducting the bridge course fees.
Steps to become an Enrolled Agent
Step 1: Obtain Personal Tax Identification Number (PTIN) for which a valid passport is mandatory
Step 2: Register for the Special Enrollment Examination (SEE)
Step 3: Achieve passing scores in all three parts of SEE
Step 4: Apply for enrollment
Step 5: Pass a suitability check
For knowing more about the IRS Special Enrollment Examination (SEE)
click here" (https://www.prometric.com/test-takers/search/irs)
Students need to submit a bona fide certificate in the link shared. The certificate has to be signed and sealed by the College Principal or Head of the Department. The certificate must be issued by the institution within 2 (two) months of registration for the course in the template attached here. Please go through the FAQ for instructions to upload and submit the bona fide certificate.
View More
Key Topics
Preliminary work to prepare tax returns

Income and assets
Deductions and credits
Taxation
Advising individual taxpayer
Specialised returns for individual
Business entities and consideration
Business tax preparation
Specialised returns and taxpayer
Practices and procedures

Representation before the IRS

Specific areas of representation
Filing process
Investment
to secure your future
1

Course Fee

Rs 65,000 (Rs 5,000 discount for students)

Exam fee and PTIN application fee (extra)-

Exam fee and PTIN application fee-
618 USD+30.75 USD = 648.75 USD
(* The certification cost may vary as per IRS norms.)
2

Skill Loan

Available.
3 

Installments
Available (100% fees need to paid before the class commencement)
What to expect after the course
On completion of Enrolled Agent course, we assist potential candidates to connect with prospective employers. Here's what you can expect.
Job Roles
Expected Salary
Key Recruiters
Tax Associate/Analyst
Expected Salary
350000 /- p.a.
450000 /- p.a.
Key Recruiters
All MNCs that have a US Tax team in India
Senior Associate/Analyst
Expected Salary
600000 /- p.a.
800000 /- p.a.
Key Recruiters
All MNCs that have a US Tax team in India
Assistant Manager – Global Business tax
Expected Salary
600000 /- p.a.
800000 /- p.a.
Key Recruiters
All MNCs that have a US Tax team in India
After finishing my post-graduate degree, I was looking for a course to broaden my skill set. I learned about ASAP's Enrolled Agent course being offered through the 'Hire and Train' model. The resources and sessions were well structured and executed. I was able to secure employment with Entigrity Pvt. Ltd. with the extensive training that was given. It taught us how to crack the placement test. I appreciate ASAP Kerala for providing this opportunity.
I believe a strong beginning creates the foundation for an effective career. I'm delighted to share the promising start to my enrolled agent career. I want to express my gratitude to ASAP Kulakkada's entire staff and Vishnu sir for all their assistance. Sincere thanks to the Prepq team for their deep subject knowledge, which helped me fully comprehend the subject matter. The Administration Team efficiently managed our application process. I got placed with Entigrity. At the moment, I'm interning with H&R Block for six months. I urge you to enroll in the courses of your choice for amazing results and experiences.
I would like to express my sincere gratitude to ASAP Kerala and the Entigrity team. I am happy to be placed with Entigrity. The ASAP team undoubtedly played a significant role as they helped me launch my career. I want to express my gratitude to the ASAP team for all of their efforts, for mentoring me, and for providing a solid foundation for my career.
I'm grateful for the Kerala government and ASAP Kerala's 'Support and Personal Development' initiative. Because of this programme, I'm interning with H&R Block. ASAP Kerala goes beyond merely imparting theoretical knowledge; instead, its programme's scope also includes spoken English instruction, interview coaching, and personality development. It's a great way to explore opportunities and advance. I'm delighted and proud to be a part of this initiative.
I'm grateful to ASAP and Entigrity for providing me with the opportunity to realise my goal of starting a secure career. I am extremely grateful and thrilled to have received an offer from such a reputed firm as Entigrity. The ASAP team deserves all the credit for their encouragement and support in helping me advance my knowledge and skills as an enrolled agent. I'm still working toward my degree, so receiving the offer that everyone hopes for is a fantastic opportunity for me. I want to thank them again for helping students pursue their ambitions.
I'm short of words to express how thankful I'm for securing a rewarding job offer from Entigrity, even before I completed my graduation. I'm grateful to Entigrity and ASAP Kerala for the wonderful opportunity provided as a stepping stone towards my career. The continuous support and guidance from the ASAP team cannot be described in words. I strongly believe that working with Entigrity will be the best decision ever, and look forward to working with them soon.
I want to express my sincere appreciation to the entire ASAP Kerala team for paving the way for my success in the Enrolled Agent course. I now have the chance to work with H&R Block India Pvt. Ltd. Since they offer practical knowledge, interview advice, and other training, ASAP Kerala will be the best choice for all job seekers. Many thanks to ASAP Kulakkada's entire team and our mentor, Vishnu sir.
I'm grateful to start my career as an enrolled agent. I would like to convey my sincere appreciation to the ASAP Kerala and PrepQ teams for their extensive assistance in learning. I got all the support and guidance I needed from faculty members and placement officials. The events in which I participated helped me grow my confidence level. I'd like to thank Vishnu sir, in particular, for guiding me and giving me timely advice. I got placed with Entigrity Private Limited, and at present, I'm interning with H&R Block. I'm so glad to be a part of this initiative.
I sincerely appreciate the efforts invested by the ASAP Kulakkada team and Prepq in providing us with high-quality training. I joined H&R Block (India) Private Limited as an intern, after successfully completing the Enrolled Agent course offered by ASAP Kerala. I would especially like to thank Vishnu sir and the ASAP Team for helping me at every stage of the application process. 
I'm thankful to ASAP Kerala and Prepq for providing me with the assistance I needed to become a qualified enrolled agent. They have worked hard to provide as many placement opportunities as possible. I got placed with H&R Block Pvt Ltd. Many thanks to Vishnu Sir and the ASAP Kulakkada team for their assistance. I firmly believe that ASAP Kerala is the ideal platform for students who want to develop their skills and have a better future. 
Be a pioneer in the Banking and Finance industry through this Enrolled Agent. Open up doors of opportunity into your future