Datsi's Caravan - A series of creative workshops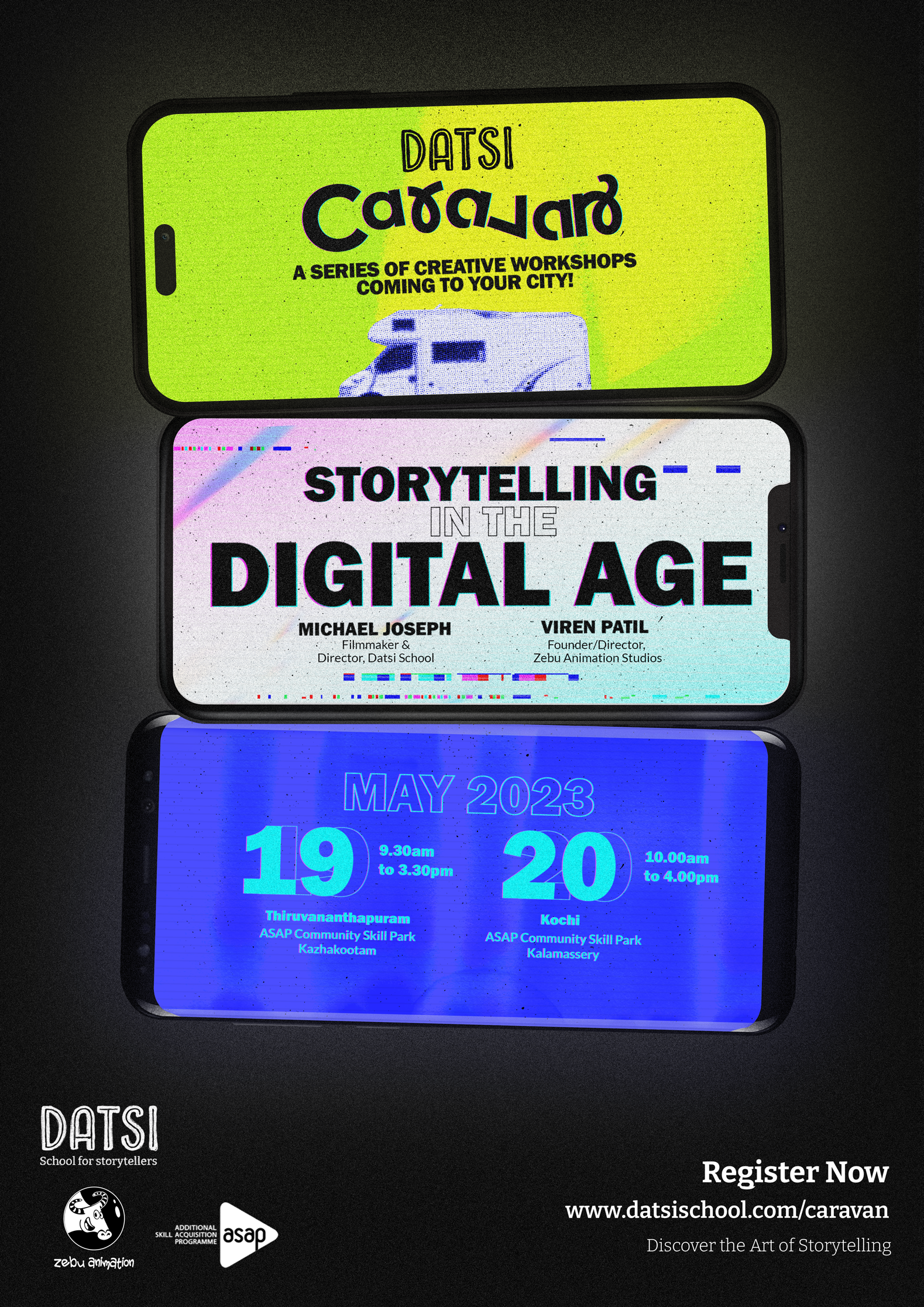 Bringing quality art education to the community, Datsi's Caravan will be your gateway to the digital arts scene. Open to students, amateurs, hobbyists and professionals alike, the workshops have something for everyone!

Storytelling allows us to shape and interpret our experiences, giving them meaning and significance in our lives. It speaks to the power of memory and the importance of sharing stories with others to express our
response to the world around us.

Join us for a one day participatory workshop with Mr. Viren Patil, Founder & Director, Zebu Animation Studios and Mr. Michael Joseph Filmmaker & Director, Datsi School for storytellers.

Get a chance to interact with Mr. Viren Patil, one of the most influential creative executives in India, who has played a pivotal role in transforming the Indian Animation scene in the last 20 years and with Mr. Michael Joseph the teacher with a strong background in film-making, the arts and media, and a unique vision of practice based art education.

Limited Seats !