Creating a pathway in IT career for diploma holders
With the onset of the pandemic, the IT sector has witnessed exponential growth, while other sectors have recorded nil or negative growth. The uncertainty prompted by Covid-19 has rerouted the course of human history, throwing the academic and employment sectors off- guard. The worse affected are diploma holders, and the prevailing pandemic is likely to extend its impact at least for the next few years.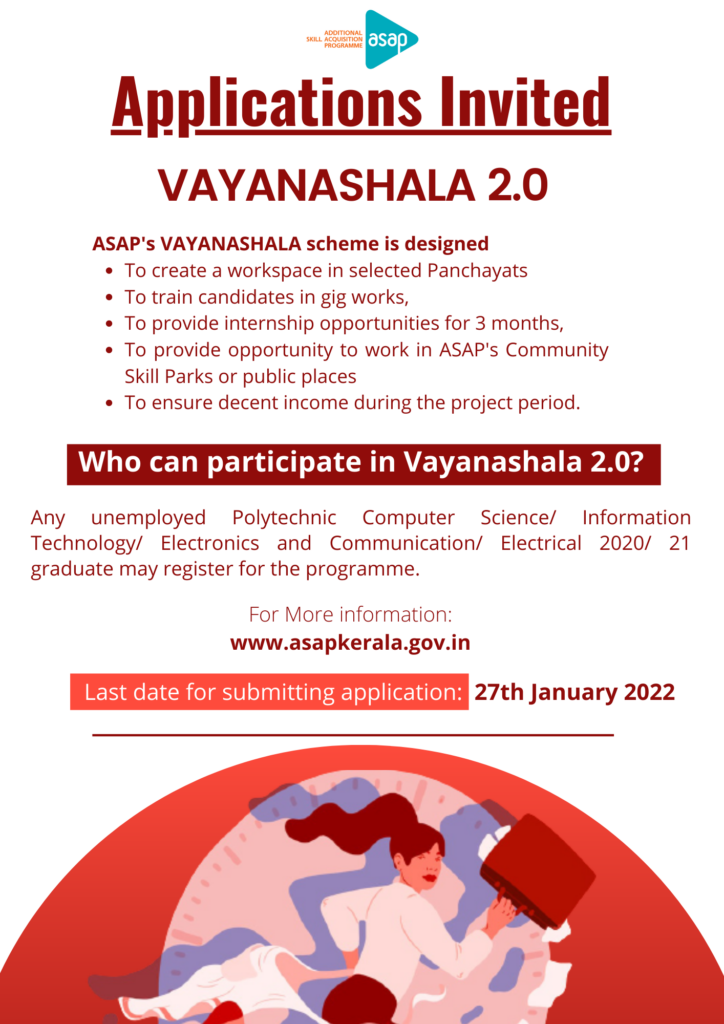 Additional Skill Acquisition Programme (ASAP) Kerala promptly adapted to contemporary means to keep the circle of knowledge and employment going. We've devised an innovative model termed 'Vayanashala', which is a programme undertaken in collaboration with a leading industry in the IT sector to uplift the career opportunities of diploma holders.
These individuals can be the best fit for varied job opportunities available in the IT industry, but almost all firms have set graduation as the basic job entry qualification criteria. To enable diploma holders to explore different possibilities in the IT sector, and to prove that this particular group is an appropriate resource pool, ASAP Kerala conceptualised and curated this programme.
The model aims to build communities with micro-skills in Cloud Operations and No-code Operations. This community will initially be engaged as interns in an MNC. They will be provided with work opportunities to gain exposure, and thereafter, made available for a network of corporates who wish to engage this model. It can be scaled by jointly working with local bodies to invest in the ecosystem with a sustainable pool of talent exchange, cutting across industries
The curriculum has been developed with the help of an MNC, and ASAP Kerala is assisting in collating a list of 40 unemployed polytechnic graduates for the programme.
Our Vision & Objective
To train and develop eligible members of local communities as freelancers in Gig Economy.
To generate employment opportunities at the grass-roots level.
To outsource micro-tasks in different functional areas to these freelancers and gain an economic advantage.
Who can participate in Vayanashala 2.0
Any unemployed Polytechnic Computer Science/ Information Technology/ Electronics and Communication/ Electrical 2020/ 21 graduate may register for the programme.
An Online Assessment followed by a Group Discussion will be conducted for the registered candidates, and there will be a selection process at each stage.
Vayanashala 2.0 Training
The qualified candidates will have to undergo a mandatory five-day pre-training on soft skills and team-building activities. The pre-training will be for two-three hours per day
The Gig Skill Development training will span 8-12 weeks, and after the training, the candidates will be deployed as interns for a duration of three months.
The candidates will be offered an internship opportunity in Cloud Operations and No- Code Operations at a leading MNC.