Skill today for a Successful tomorrow!
An investment with lifelong returns. A Kerala Government initiative to help skill you for life.
India Skills Report 2022
We're honoured to have been acknowledged for our skilling initiatives in the report, which was released at the 7th CII National Conference. Kerala ranked No. 3 in 'Youth Employability' and featured in the list of Top 10 states in 'Female Employable Resources'.
Take the first step!
If you want to go that extra mile, we'd walk along for a better, brighter and booming career.
Pick a Course
We've curated courses from 16 contemporary sectors that are expected to mushroom over the next decade. Be among the first to book your slot!
See all Courses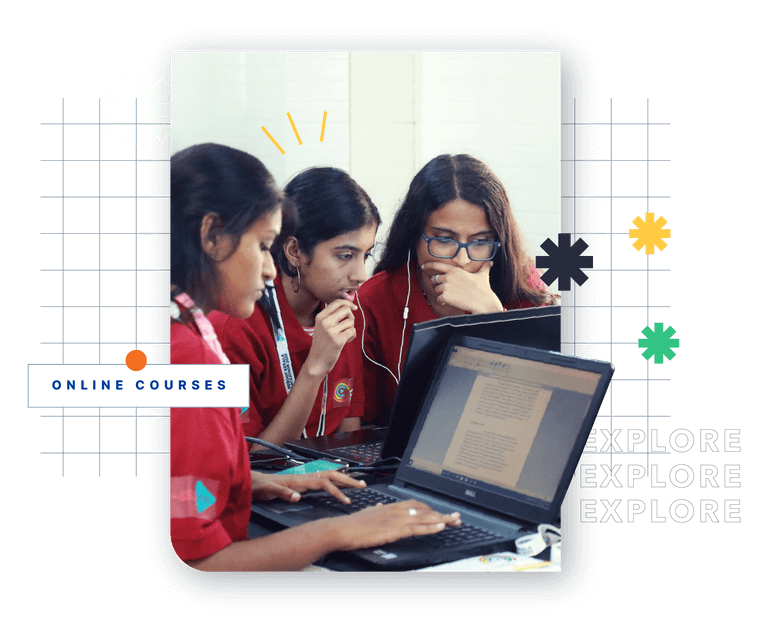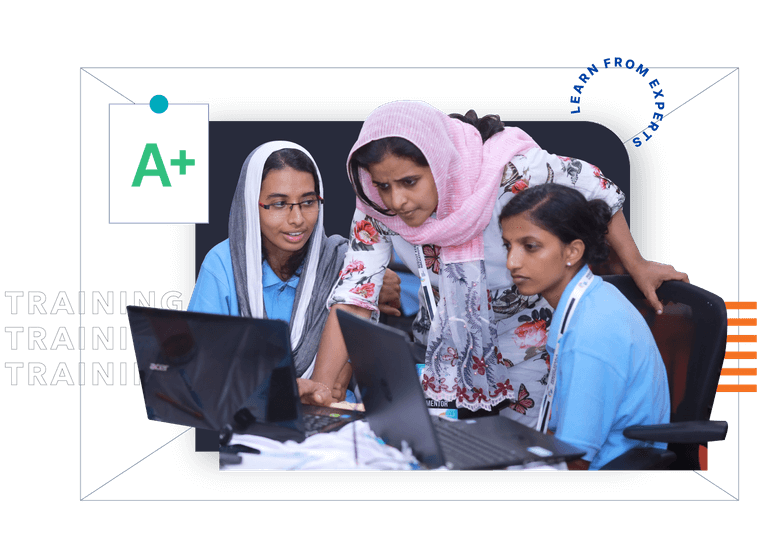 Learn from Seasoned Experts
Each of our courses are tutored not by regular trainers, but visionaries from the field. Their expertise and expansive knowledge will help map your ideal career route.
See all Courses
Get Placed
On completion of course, we assist potential candidates to connect with prospective employers. We've partnered with the best in business to provide you a plethora of options.
Placements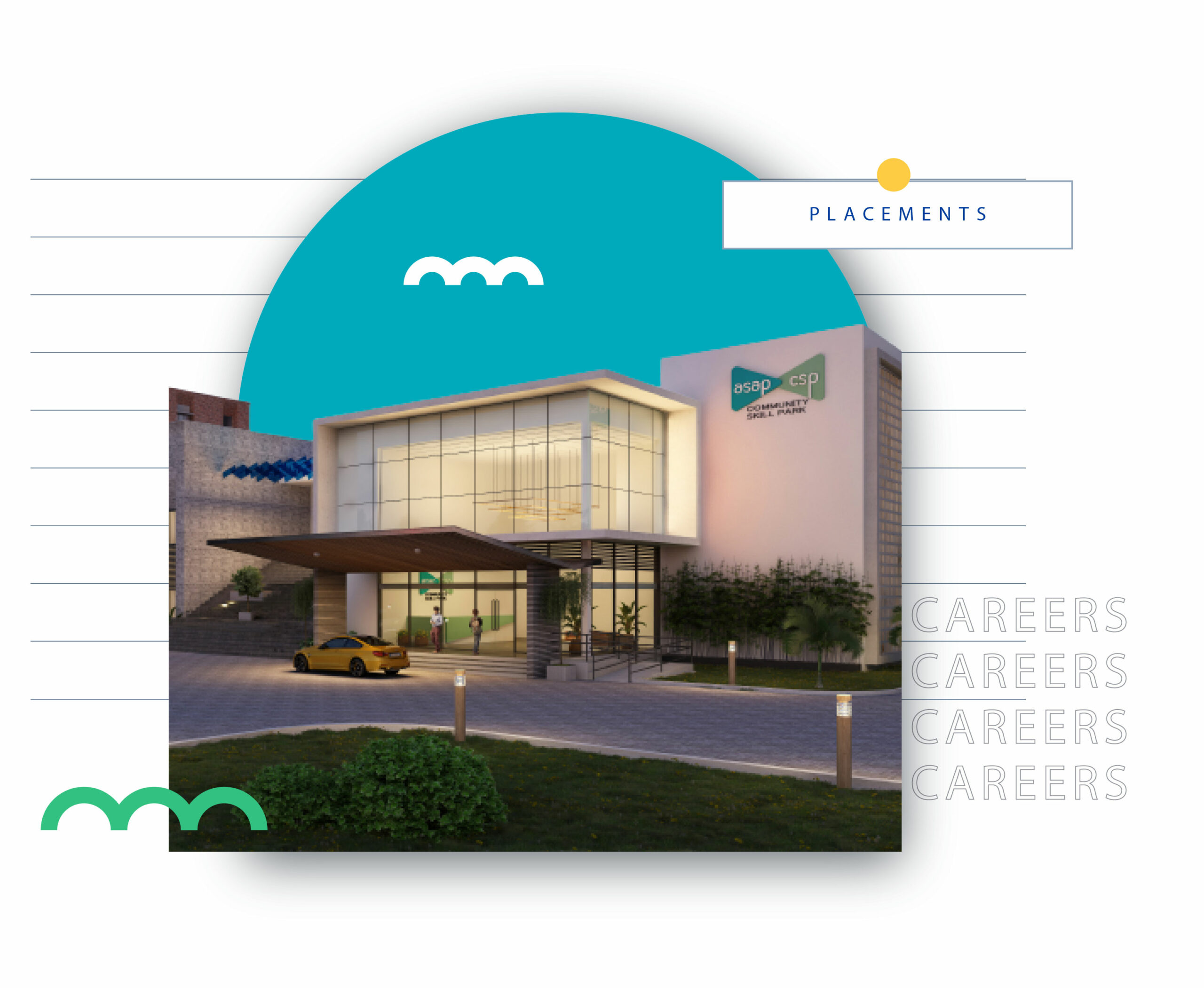 NEWS/ EVENTS
Here's the latest from ASAP Kerala
View All
13 Dec, 2021

The results of the interviews conducted for the Empanelment of Technical Skill Development Executives (Civil Sector) have been declared. The executives will be hired on an hourly basis through the Skill Trainer Empanelment Programme (STEP) in ASAP Kerala.

9 Dec, 2021

The multi-pronged skilling initiatives of ASAP Kerala was acknowledged in the 9th edition of the CII – Wheebox India Skills Report 2022. The role of ASAP in facilitating Kerala ranking No. 3 in 'Youth Employability', and featuring in the list of Top 5 states for 'Female Employable Resources' was duly recognised.

7 Dec, 2021

On the successful completion of the 'Automotive Services Technician' course offered by ASAP at the Perumbavoor Community Skill Park, nine students were hired by Indel Automotives and Kairali Ford.

30 Nov, 2021

The results of the test conducted for the Empanelment of Technical Skill Development Executives (Civil Sector) have been declared. The services of the executives will be sought on an hourly basis through Skill Trainer Empanelment Programme (STEP) in ASAP Kerala.

About Us

We're a Kerala government undertaking focussing on upskilling to enhance employability through demand-based and industry-led training.

Know us Better

It has been great to be a part of such a diverse group of students. We all learn from each other and the teachers are were very motivating. The classes made me aware of the variety of fields that are influenced by AI. In this way, I keep getting convinced of the relevance of AI in our society which is a great motivation for my studies. I got placement opportunities from two leading companies viz. Byjus and UST Global. I thank ASAP Kerala for this great learning experience.

I was in search for an IT job while pursuing BTech. I came to know about ASAP Kerala's skill courses which I thought, could help me in acquiring a new skill and earn a job in a reputed company. I chose to study the course Google Cloud Platform(GCP) by Coursera under ASAP. The course helped me in gaining both theoretical and practical knowledge regarding cloud platforms. I got placed in EY after completing the course. I sincerely thank ASAP Kerala for providing the best learning experience.

Learning the Solar course at Community Skill Park, Perumbavoor was a very interesting and valuable experience. I learned a lot and it gave me a good ground in the basics and on Technical side too. I liked how this course enabled me to interact with people through the practical work. I found the course interesting, challenging, and rewarding. I learned a lot by following the employability training programme with numerical and communication training. It has also given me the confidence to start my own small business in future.

ASAP Kerala is involved in strengthening an industry-led and demand-based skill training ecosystem in the state creating synergic partnerships with stakeholders in skill development at the national level. ASAP has always focused on providing the best in the industry skill programmes to the youth of Kerala, to enhance the employability of the future workforce. ASAP's programmes will be transitional in educating the youth with advanced technologies.

The youth of the State needs to be prepared for the coming of age technologies that will dominate the world. Kerala's large human resource capital should not fall behind in learning advanced technologies. ASAP has always thought about the demands that exist in the industries and brought out courses that will help the State's youth to be better prepared for new-age jobs. ASAP's initiatives support the Government's objective of qualitative growth of Higher Education.

Rather than becoming tech colonies, Keralites should strive to be the inventors and developers of technology. Technological development should be used to address the issues faced by farmers, fishermen and weavers for improving the lives of the people is what he emphasised. The state is focusing on the developments of all the segments. The internet has brought about new possibilities in research. The youth can bring revolutionary changes through three stages viz., update, enhance and benchmark.