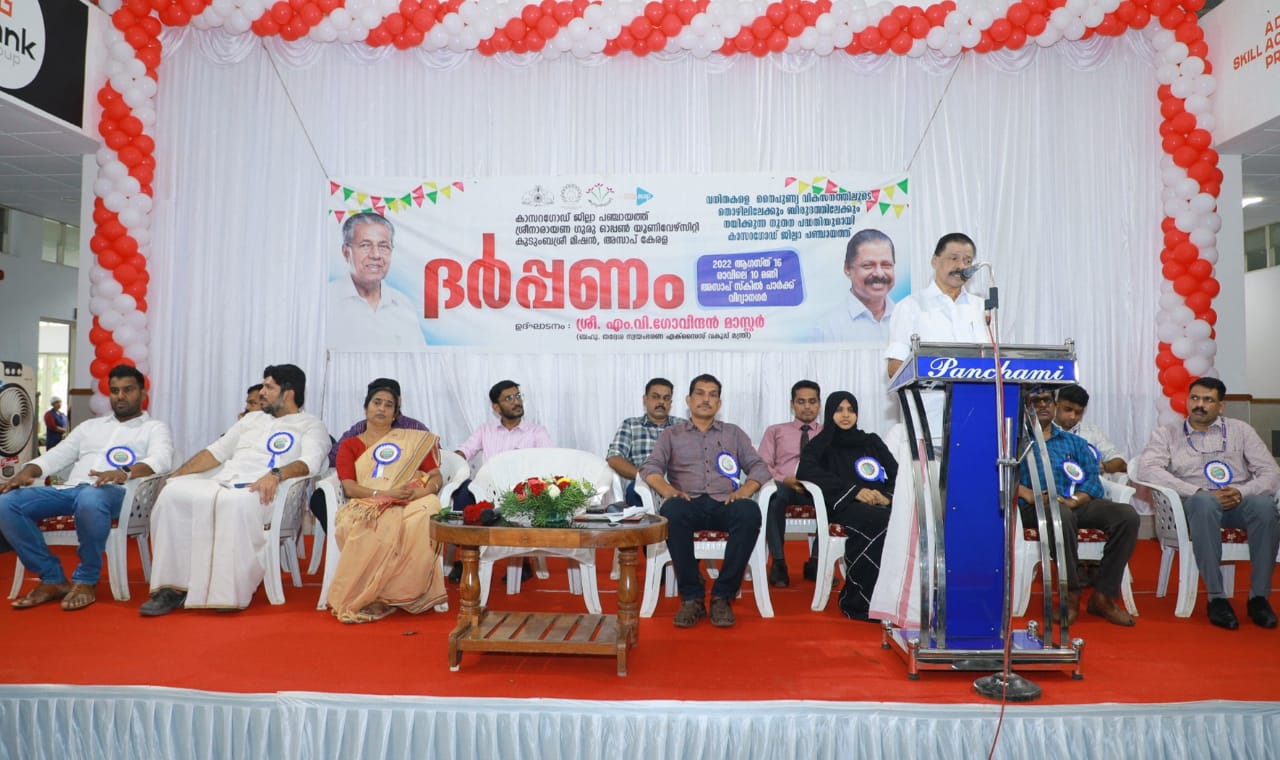 DHARPPANAM – Refuelling women's aspirations
In a first in the state, ASAP Kerala is partnering with the Kasaragod District Panchayat to curate exclusive skilling programmes for women who were unable to pursue higher education after plus-two. The initiative – Dharppanam – was launched by Shri MV Govindan Master, Hon'ble  Minister for Local Self Governments and Excise, at ASAP Community Skill Park, Vidya Nagar, Kasaragod, on August 16. It aims to enable them to earn a livelihood and acquire a certification from Sreenarayanguru Open University, thus enhancing their employability.
The skill package includes training in life skills, digital literacy, financial literacy and vocational skills, in consonance with the local demands. Instituted for a batch of 250 women candidates, the initiative will, subsequently, be scaled up to accommodate 500 candidates. The vocational training programmes being offered include Certificate in Accounting Technician, Artisanal Bakery and Community Mobiliser.
On the successful completion of the course, candidates will undertake extensive placement grooming sessions to focus on their best potential areas to enhance their self-esteem and their power of presentation. Meanwhile, those interested in setting up units of  their own can opt for the Entrepreneurship Development Programme. The candidates were selected through a transparent selection procedure by conducting assessment tests and by providing orientation sessions and one-on-one counselling.
View More
Report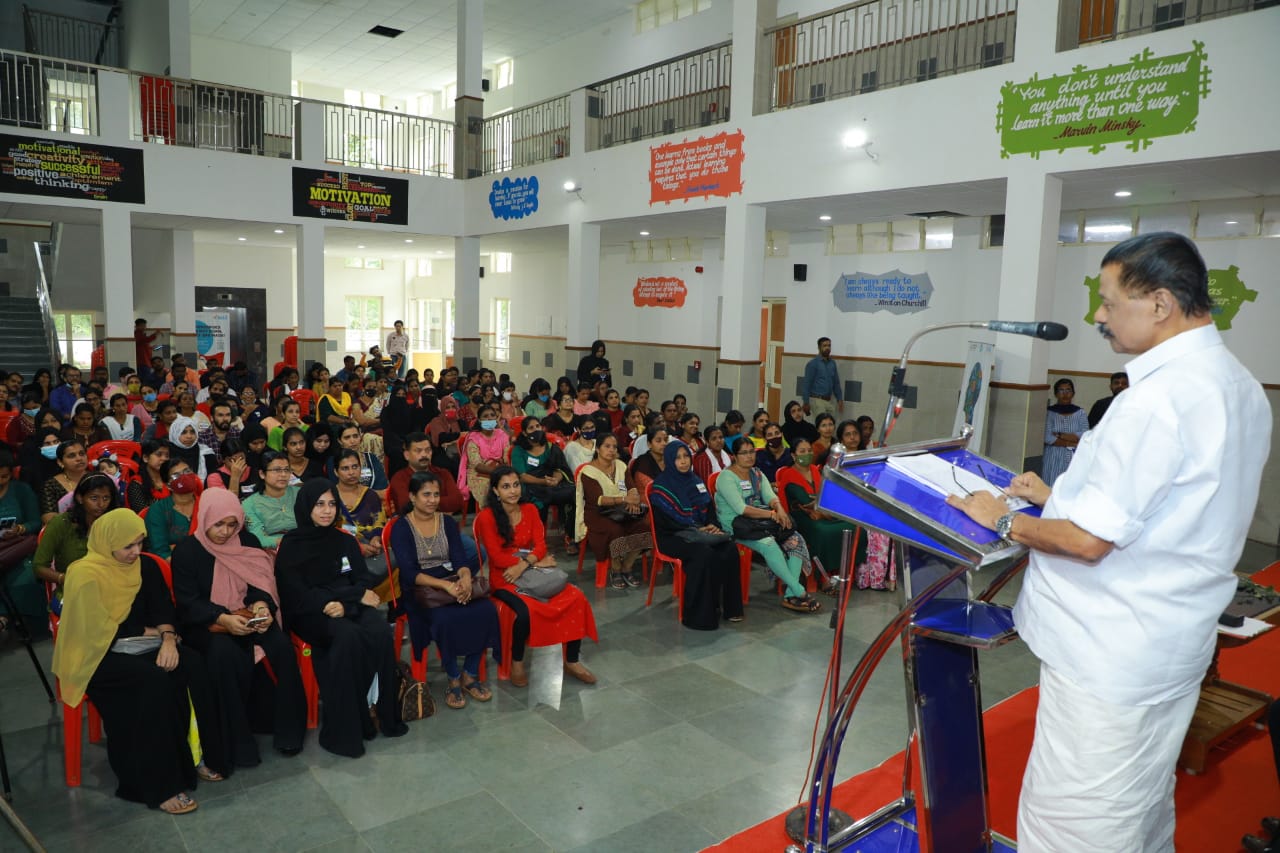 Kasaragod Panchayat
It is the organising and funding partner with the responsibility of allocating the planning fund, apart from suggesting and selecting courses for the skill programme. 
ASAP Kerala
It is the skill development partner, offering industry-relevant courses along with appropriate orientation and proper counselling because women have a wide academic gap.
SGOU
Sree Narayanaguru Open University (SGOU) shall offer undergraduate courses to registered candidates.
Kudumbashree
They have been undertaking participants' mobilisation through advertisements, apart from collating and vetting applications.
Hyper-local skilled talent pool availability
Local economic development
Reduced unemployment at hyper-local levels
Entrepreneurship tilt in local economy