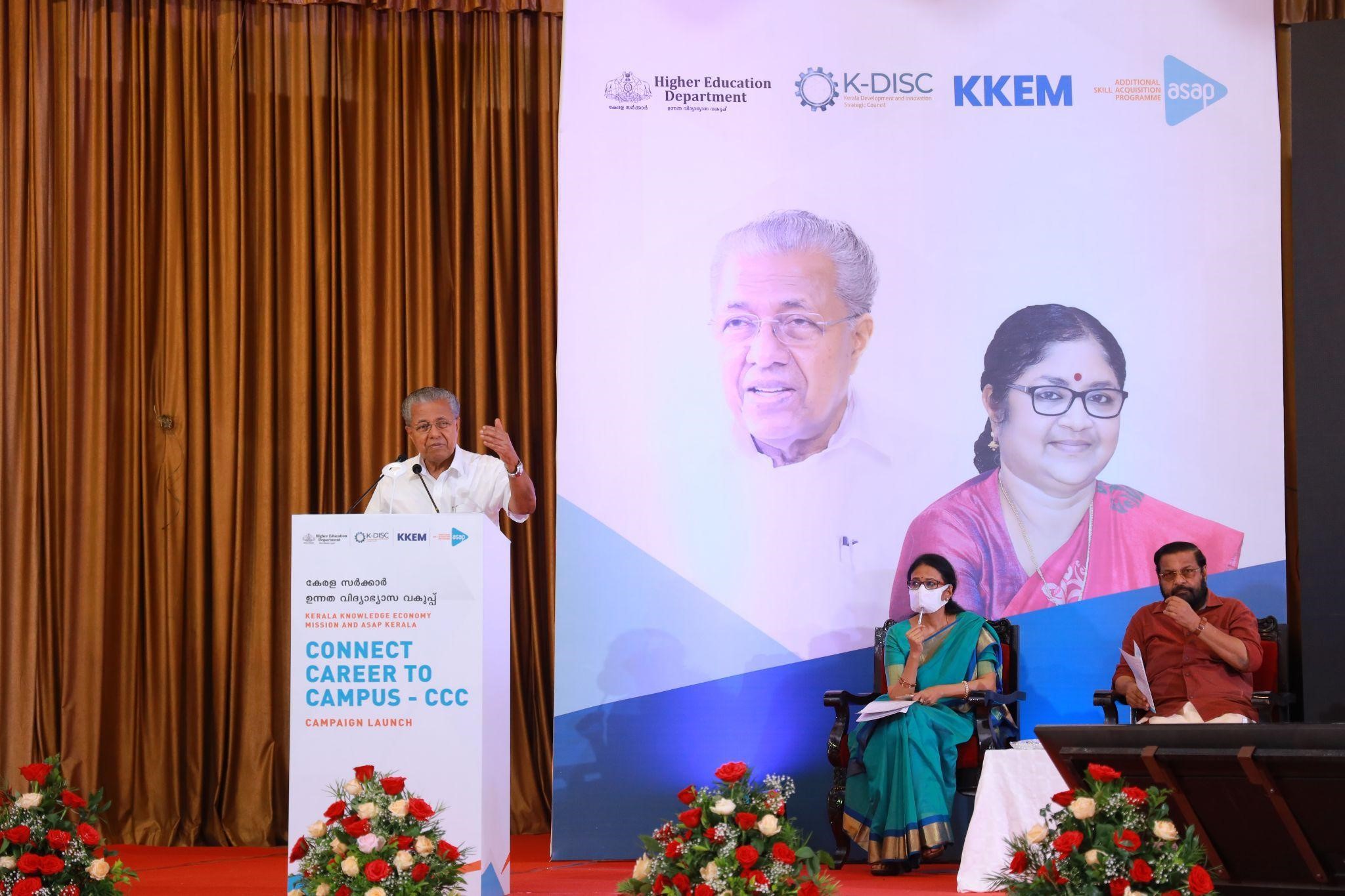 Connect Career to Campus (CCC) is a campaign that promotes the concept of 'Right Job @ Right Time' by raising awareness about new-age jobs, changes in global job markets, the importance of skilling, and encouraging students to find the right career. It intends to reach out to higher-educational institutions, ensuring that aspirants receive curative measures such as skilling and grooming, as well as access to suitable career opportunities.
CCC was inaugurated by Shri Pinarayi Vijayan, Hon'ble Chief Minister of Kerala, in the presence of Dr R Bindu, Hon'ble Minister for Higher Education and Social Justice; Shri MV Govindan Master, Minister of Local Self Government; and Shri V Shivankutty, Minister of Labour, Education and Skills; in Thiruvananthapuram on August 2, 2022.
CCC is an initiative of the Kerala Knowledge Economy Mission (KKEM) and supported by ASAP Kerala to transform Kerala into a knowledge economy by transforming its workforce and creating an industry-led skill ecosystem.
The 'Digital Workforce Management System' (DWMS), which was developed by K- DISC, is a one-of-a-kind talent marketplace of employers, skill providers, job seekers, financial institutions, and other facilitating organizations. 
ASAP Kerala supports the CCC initiative by conducting awareness campaigns in higher-education institutions throughout the state to apprise them about the DWMS portal, in-demand industry skills, and current career opportunities. The campaign activities began on December 1, 2022.
View More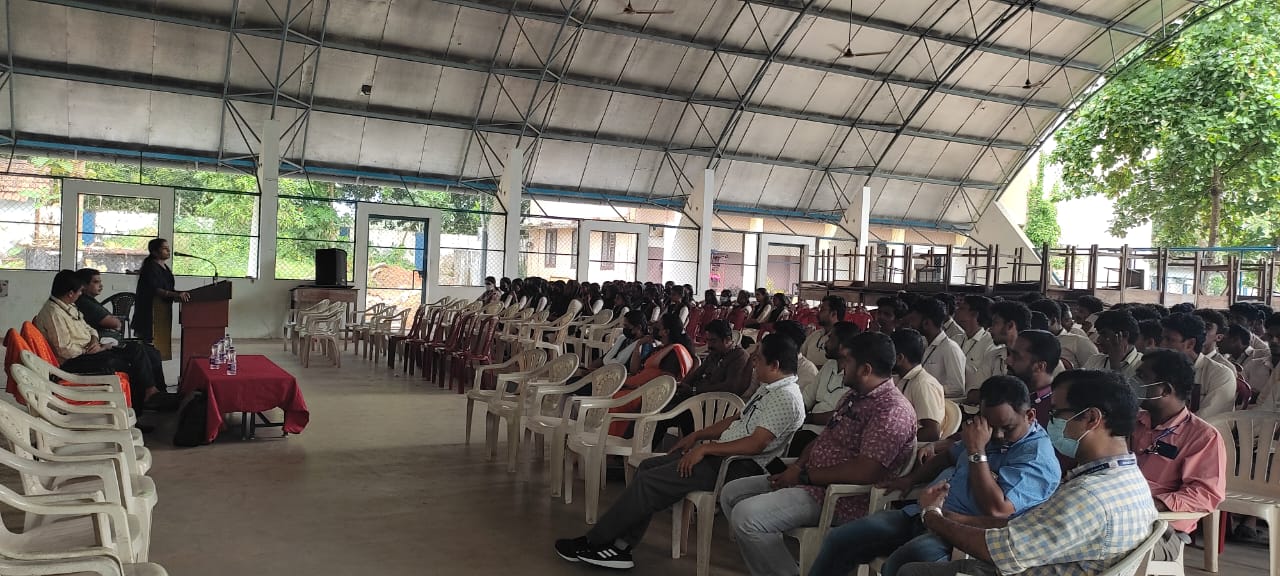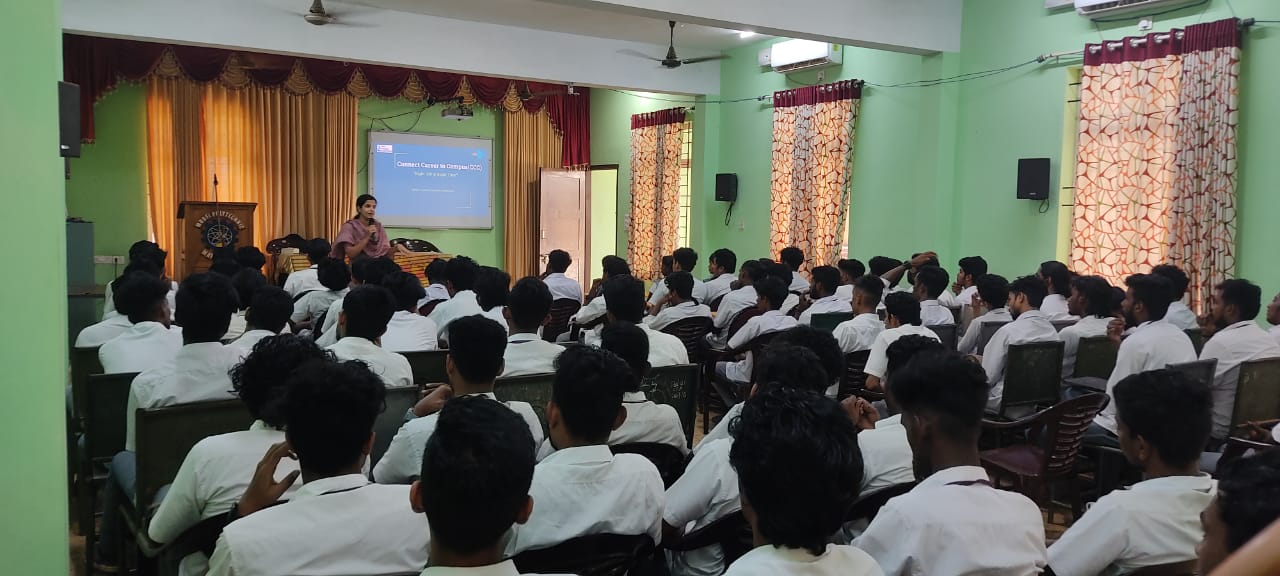 HOW DO JOBSEEKERS STAND TO BENEFIT?
Meet employers online, find jobs, and work in preferred industries 

Get quick career advice from experienced industry professionals

Opportunity to fine-tune skills through a carefully-selected collection of training providers

Access to physical and virtual placement opportunities

Placement grooming services like visual resume, skill aptitude test, trial interview, and resume preparation

Handholding support from the platform until they are hired.
WHAT DO YOU HAVE TO DO?
Register now!!
For more information, please reach out to us at: 9495999644
View More
CLICK HERE FOR A PROMISING FUTURE
Focus Group
Undergraduate and postgraduate students from
Universities and Centres of Excellence
Arts and science colleges
Engineering colleges & Polytechnic colleges
Raise awareness about employment opportunities
 Improve perception of work by introducing concepts such as "My Job, My Pride" and "Right Job, Right Time."
Groom aspirants
Offer training in communicative English, life skills, personality development, team building, and short-term skilling courses through the K-DISC platform.
Recruitment Cafe and Placement
The Recruitment Cafe will serve as a campus placement support system for students, offering placement options upon completion of their academic studies. Students will be able to conduct and attend HR talks, tech challenge programmes, and mock interviews.