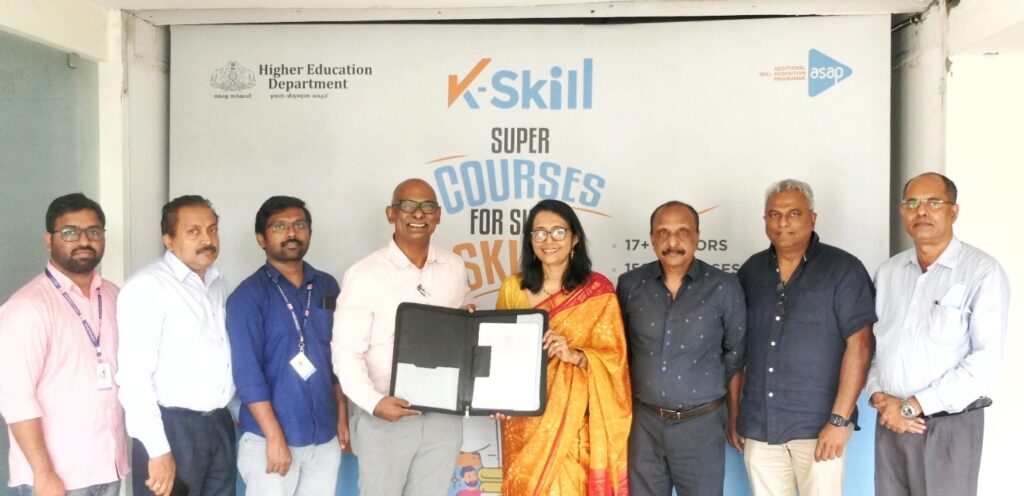 ASAP Kerala appoints Bipha Ayurveda as operating partner of CSP Pampady
ASAP Kerala entered into an agreement with Bipha Ayurveda, designating the latter as the operating partner of the ASAP-Community Skill Park in Pampady, on December 22, 2022. The agreement was formalised by Mr Anwar Hussain, Head (Procurement), ASAP Kerala and Mr Ajay George Varghese, Managing Director, Bipha Ayurveda, in the presence of Dr Usha Titus, Chairperson and Managing Director, ASAP Kerala; Lt Cdr Sajith Kumar EV, Head (CSP), ASAP Kerala; Mr Antony Satyadas, Managing Partner, CEO and Cofounder, Innovation Incubator; and other representatives from the organisations. 
As the operating partner, Bipha Ayurveda will be offering courses in Ayurveda therapy, health care, retail, and AR/VR with a specific focus on the health metaverse.
Bipha Ayurveda is a nine-decade-old company that provides holistic wellness and healing through Ayurvedic products. Founded in 1929 as an Ayurvedic pharmacy, the company has become synonymous with innovation-led growth and consistent product quality.