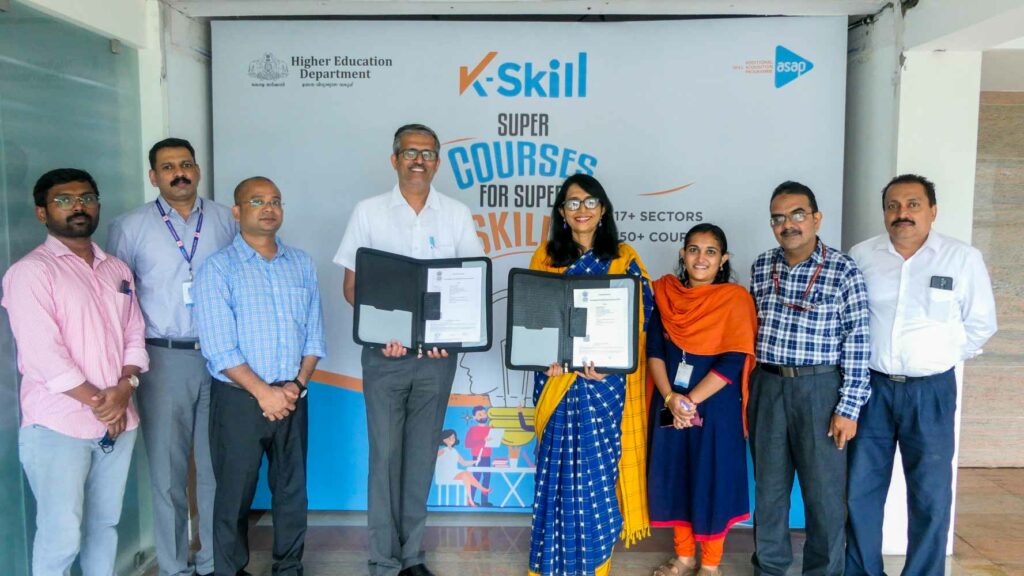 ASAP Kerala teams up with WASH Institute to roll out 'Wastewater Treatment Plant Technician' course
ASAP Kerala executed an agreement with the Water, Sanitation and Hygiene (WASH) Institute to roll out the 'Wastewater Treatment Plant Technician' (NSQF level-4) course at the Community Skill Park (CSP) in Pandikkad. The agreement was signed by Mr Anwar Hussain L, Head-Procurement Division, ASAP Kerala; and Mr Arumugam Kalimuthu, Executive Director, WASH Institute; on October 10, 2022.
The 200-hour duration course has been curated to enable trainees to operate, monitor, and maintain the work safety of wastewater treatment plants, thus, making them employable. It will be offered to students who have cleared 12th standard or ITI, at CSP Pandikkad by a training partner appointed by ASAP Kerala, and with funding support from WASH Institute.
WASH Institute is a key partner of the United States Agency for International Development (USAID). It has developed skills and capacities of government officials, engineers, private sector officials, sanitation workers, NGO professionals, and other stakeholders in faecal sludge and septage management. 
The agreement was signed in the presence of Dr Usha Titus, Chairperson and Managing Director, ASAP Kerala; and WASH Institute representatives – Mr Rajesh Pai H, Chief of Party USAID Skill Development Project-FSSM; Mr Mohammad Tanweer Ikram, Project Manager-Skill Development; and Mr Sheik Mohammed Shibl, Wastewater Specialist.