ASAP Kerala executes MoU with Tamil Nadu Apex Skill Development Center for BFSI (TNASDC-BFSI) on 11/05/2023 for partnering for skill development in the BFSI sector. 
The Tamil Nadu Apex Skill Development Center- BFSI is an initiative under Government of Tamil Nadu that aims at creating a predictable pipeline for the talent needs of the BFSI sector by working with the industry, students, job seekers, working professionals directly and through creative partnerships for facilitating world class skilling, upskilling and reskilling.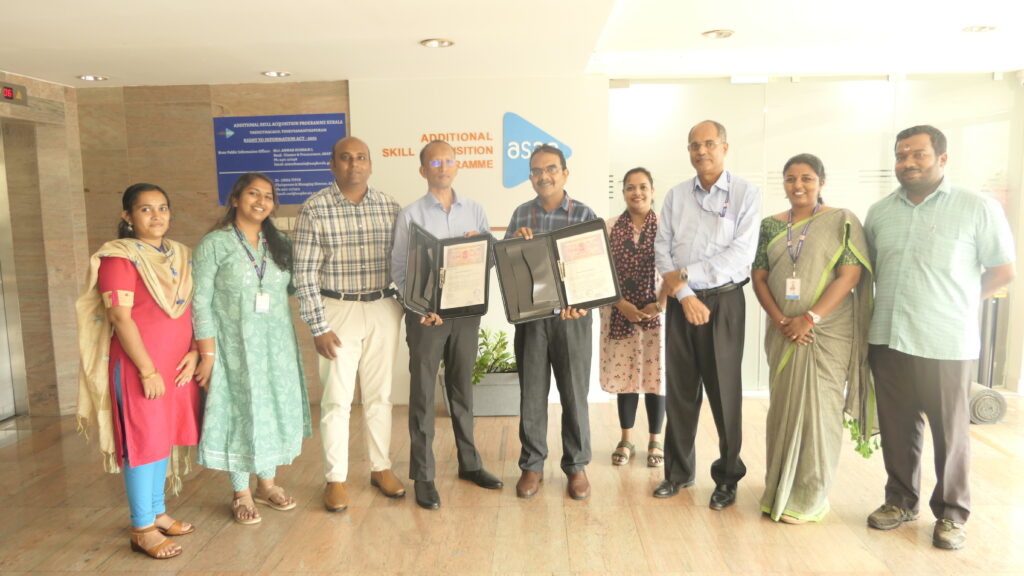 The MoU enables both the organizations to jointly identify the skill gaps and the emerging skills in the national and global BFSI sector and to address them by developing industry relevant and futuristic skill courses thereby enhancing the graduate employability and ensuring gainful employment in the BFSI sector. The agencies shall also build a synergy in various avenues of skill development such as joint certification of skill training, skill events, placements, internships etc.