Hon'ble Minister of Higher Education and Social Justice Dr R Bindu inaugurated ASAP Kerala's Community Skill Park (CSP) in Tavanur, Malappuram District and dedicated it to the state in the presence of, Hon'ble Member of State Legislative Assembly Tavanur Constituency Dr. KT Jaleel, ASAP CSP Head Lt Cdr Sajith Kumar E V and other dignitaries on May 05 2023.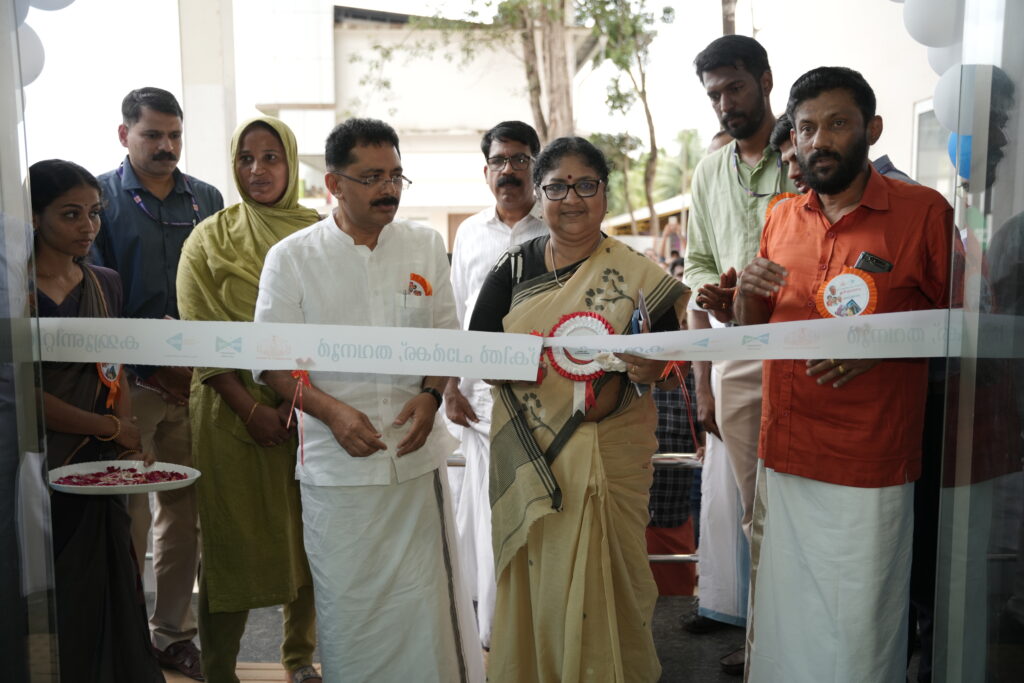 The Community Skill Park is a public-private partnership project to equip students and the general public with the skills required for various industrial sectors and make them suitable for better employment opportunities through skill training.
The CSP constructed at Thavanur in the Malappuram district is one of the 16 state of the art skill parks in Kerala, spread over an area of 29000 sqft. It also has the distinction of being the only government building in the district that has been constructed using pre-fab technology. With accessible-to-all facilities, the three-floor building has state-of-the-art classrooms, lab facilities, changing rooms with locker facilities, meeting rooms, server rooms and an IT lab with network connectivity.
While lauding the efforts of the Higher Education Ministry and ASAP Kerala, the Hon'ble Minister said, "Being one of the skill hubs of the district Community skill park Tavanur is capable of catering the needs of rural and coastal population in the district."
Asap Tavanur Skill Park is offering a Certificate Course in Vehicle Refinish through Akzo Nobel Paint Academy. Certificate Diploma in Electric Vehicle Powertrain Architecture and Energy Storage System, Certificate Diploma in Electric Vehicle Design Simulation and Component Selection courses are also currently available at Tavanur Skill Park.
Various skill courses in EV Technology, in association with MG Motors will be launched soon.