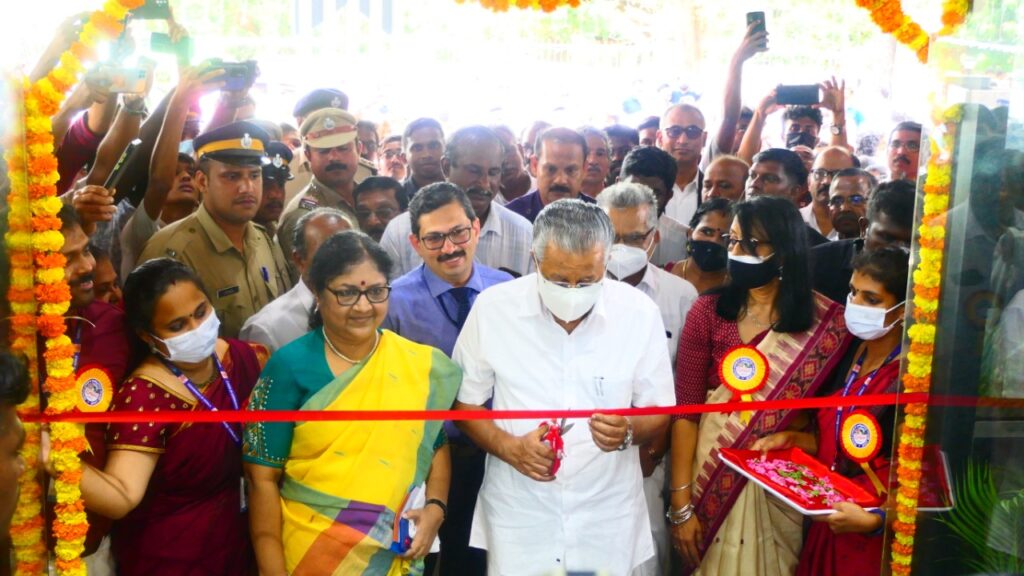 Hon'ble CM dedicates ASAP-CSP Palayad to state
The largest skill park in Kerala has the distinction of being the only government 
building in Kannur to be constructed using pre-fab technology
Hon'ble Kerala Chief Minister Shri Pinarayi Vijayan inaugurated ASAP Kerala's Community Skill Park (CSP) in Palayad and dedicated it to the state in the presence of Dr R Bindu, Hon'ble Minister of Higher Education and Social Justice; Dr V Sivadasan, Hon'ble Rajya Sabha MP; and other dignitaries on September 20, 2022.
The Community Skill Park is a public-private partnership project to equip students and the general public with the skills required for various industrial sectors and make them suitable for better employment opportunities through skill training.
As a part of this, the CSP constructed at Palayad in Kannur district is the largest skill park in Kerala, spread over an area of ​​one acre and 33,780 sqft. It also has the distinction of being the only government building in the district that has been constructed using pre-fab technology. With accessible-to-all facilities, the three-floor building has state-of-the-art classrooms, lab facilities, changing rooms with locker facilities, meeting rooms, server rooms and an IT lab with network connectivity.
While lauding the efforts of the Higher Education Ministry and ASAP Kerala, the Hon'ble CM said, "The CSP is a landmark for Kannur district as we cater to the skill demands of the state. This milestone shall take us a step closer to our state's mission to transform it into a knowledge economy by providing skill training to 40 lakh educated job seekers in Kerala and ensuring that at least 20 lakh candidates among them secure knowledge-based jobs within the next four years."
With international facilities, the skill park located in Dharmadam constituency is poised to become the skill training hub of Kannur district. Nettur Technical Training Foundation (NTTF), with 60 years of experience in the field of technical education, has been appointed as the operating partner of this skill park.
NSDC-approved courses in Tool Engineering and Digital Manufacturing, Tool Designing Precision and CNC Machining, Conventional and CNC Vertical Milling, and Conventional and CNC Turning will be offered at the CSP. It aims to train about 400 candidates annually, and make them employable. Along with this, the Work Readiness Programme, as part of the Kerala Knowledge Economy Mission (KKEM), and the training in ASAP Kerala's courses like Drone Pilot and Fitness Trainer will be held at the skill park.
Dr Usha Titus, Chairperson and Managing Director, ASAP Kerala; Ms PP Divya, President, Kannur Jilla Panchayat; Dr N Raghuraj, Managing Director, NTTF, political representatives and district officials were present at the ceremony.